Transforming Automotive Logistics
Convertible Concepts Corporation started, as all great ventures do, with a problem. In this case, 200,000 automobile transport trailers in service globally delivering over 80+ million new vehicles annually — all spending nearly half of their time driving back empty. This equates to an estimated $100+ billion annually wasted on inefficient transport costs, and approximately 20 billion kilograms of needless CO2 emissions every year.
Our initial division, CTM Worldwide, designed a trailer that could singlehandedly transport either automobiles or a full load of general freight — the Convertible Trailer. After many modifications and years of design work, production drawings were developed, and manufacturing was completed shortly afterward.
The first Convertible Trailer hit the road by the latter part of 1999. It was immediately apparent that the concept was valid as this first trailer never experienced an empty run once the proper freight was sourced for each respective route.
We immediately began developing the second generation of Convertible Trailers, evolving the design to further enhance safety, functionality, usability and efficiency. The subsequent generation was improved even further by adding additional hydraulic functions to reduce manual operations. Today, the equipment is fully hydraulic with minimum manual functions and can be utilized just like any commercial conventional auto carrier on the road today.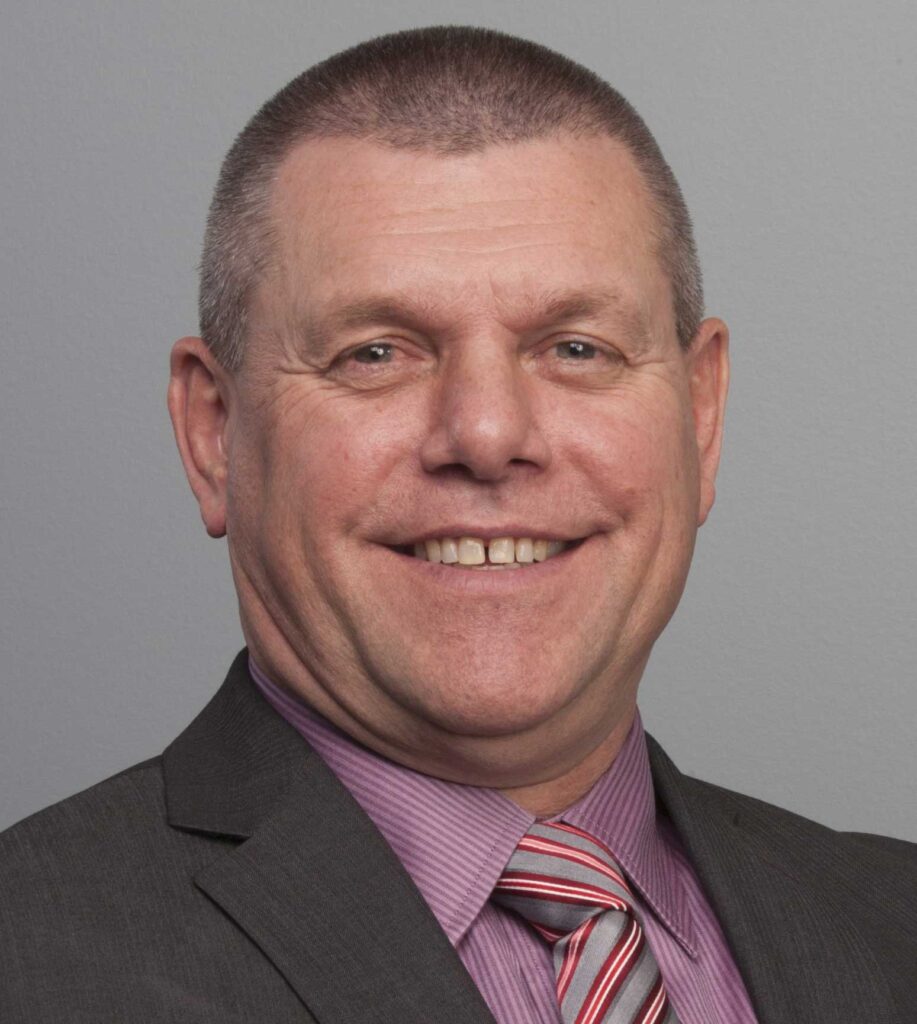 A message from Bill Pawluk, CEO and Founder:
I personally challenge you to start looking at the automotive transport trailers you see on the road in your daily travels. How often are these trailers travelling EMPTY versus full? Is this ratio consistent with the 42% empty mile factor that the American Trucking Association recognizes today? Join us in our mission to eliminate this waste and make Convertibility the new industry standard!
Our Convertible Trailers continued to haul vehicles into the US and freight back to Canada, transporting over 5,000 loads and logging over 5 million kilometers — in the process reducing the percentage of empty miles from 37% to just 2% within a single year! This immediately translated to additional profit realized of more than $7,000 per truck, per month!
As often happens, one solution leads to another. And so, AutoBox was born to provide containment for cargo being hauled with our Convertible Trailer in flatbed configuration. Through our AutoBox division, we developed a world-standard intermodal mini-container designed to carry virtually any kind of freight — one that is also watertight, collapsible, stackable and trackable via RFID.
As you can see elsewhere on this site, the AutoBox can be used exclusively on a trailer, or hauled in combination with vehicles. The size allows for smaller shipments and a more customizable load. The AutoBox collapses for storage or transport to one fourth its normal size, and they can be stacked full or empty.
These two innovations — the Convertible Trailer and the AutoBox — go a long way toward eliminating empty backhauls. But one piece was missing. And so, in collaboration our new division, Convertible Logistics, and INFORM, we created the Convertible Logistics Intelligence Center (CLIC).
Using advanced software algorithms, CLIC allows us to analyze, maximize, plan and execute your inbound and outbound trips. In tandem with the Convertible Trailer and the AutoBox, it truly lets you make the most out of every mile.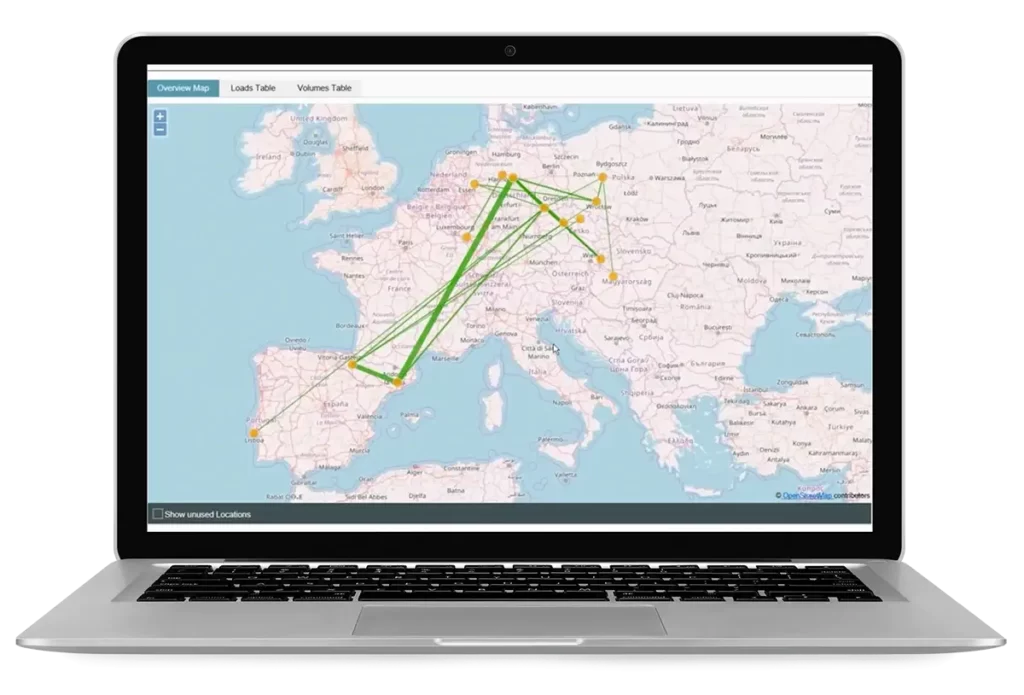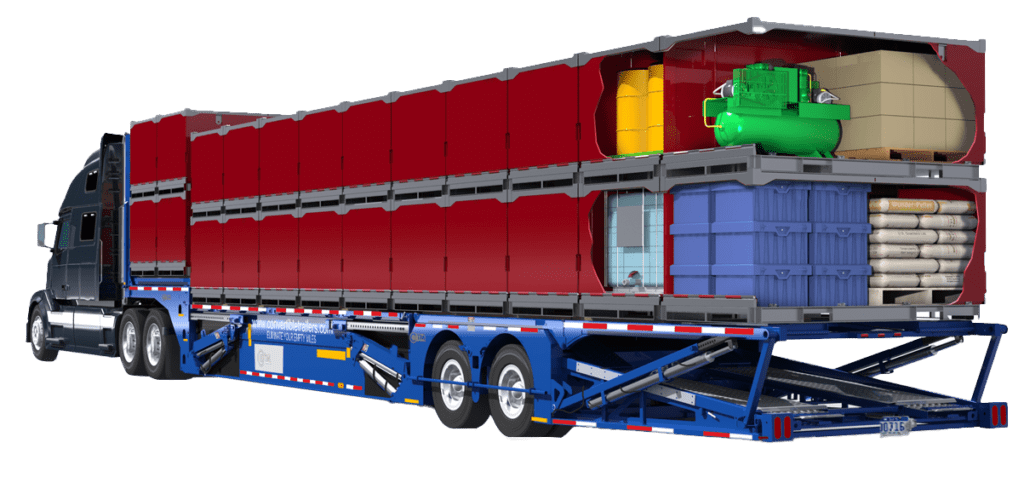 Are You a Potential Investor?
Learn more about becoming an investor and sharing in the success of the Convertible Project.