Stack
Collapse
Contain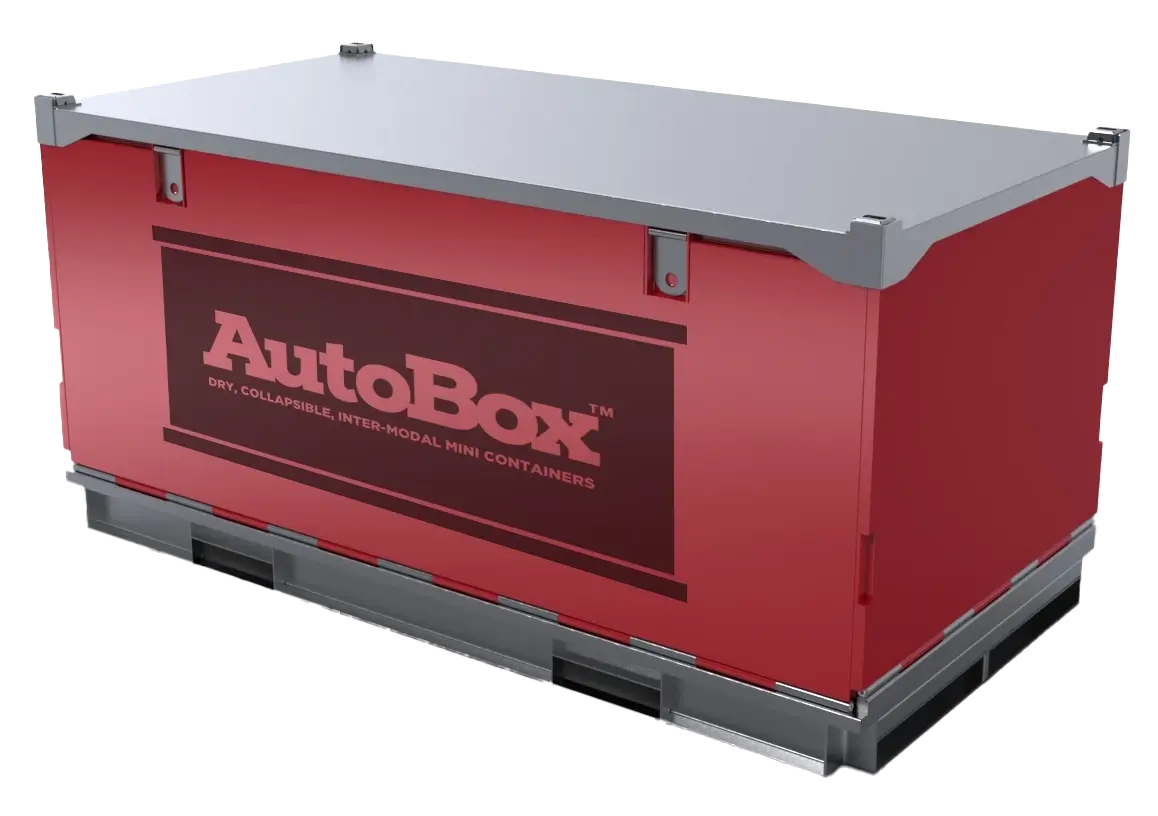 Slide 2
Diversify the freight options for your backhaul using our patented AutoBox — a leading-edge, world-standard, dry, collapsible, stackable, trackable, intermodal mini-container designed to carry virtually any kind of freight.
DRY
The AutoBox is a completely watertight shipping and storage container, that allows you to transport a variety of different goods in all weather conditions.
COLLAPSIBLE
With a 4:1 collapse ratio, AutoBox makes an effective, adaptable and efficient shipping solution.
STACKABLE
The AutoBox can be stacked in multiple configurations to maximize your load factor. 20 AutoBoxes = 1 x 40′ container.
INTERMODAL
The AutoBox can be shipped on standard auto carriers and regular container systems across road, rail, ocean and air.
VERSATILE
The AutoBox is made to handle a wide variety of cargo. With world-standard dimensions, it can accommodate two standard pallets in any region, globally.
TRACKABLE
The AutoBox is fully trackable with radio frequency identification (RFID). You can rest easy knowing the location of every shipment at all times.
LINESIDE READY
No more wait times for destuffing of full-size shipping containers. The AutoBox can be moved straight from the truck and into a plant or warehouse for immediate use.
Collapsible Ratio 4:1
100% Water Resistant
Interlocking Design
Corner Castor Capability
Forklift From Any Side
Stackable 3 High Statically / 2 High Dynamically
Self Locating Corners
Locks to all Convertible Trailer decks
Top Corner Lifting Points
250KG Empty / 1200KG Max Capacity
Each AutoBox is its own shipment therefore it can be on the move sooner
Lineside Ready
AutoBox + Convertible Trailer​
Put our AutoBox to work with our Stinger or Hi-Mount Convertible Trailers. These Trailers easily transform from a conventional auto hauler to a versatile flatbed in just minutes. Haul vehicles on the outbound trip, quickly convert from an auto hauler to a flatbed, then load up with cargo in AutoBoxes for the return trip.